Profile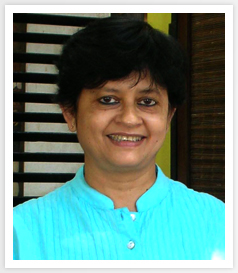 Leena Kumar has practiced architecture since 1990 with her firm - Kumar Consultants.
After years of exposure to high- end and costly solutions, low-cost designs and simple solutions, designs born from community and traditional strategies, she has concluded on the infinite and endless joy of built spaces that continue as a thread from history.
She has a keen interest in community building and has collaborated with the MUDA (Mysore Urban Development Authority) to design living spaces for the economically weaker sections in Mysore, has worked with Annaswamy Mudalair General Hospital to provide health-care facilities to the poorer sections of society , over-saw the local polling during our recent (2014) national elections.
Her works have been published in several newspaper and magazines. She has made presentations at architectural colleges in the South. She is an Executive Committee Member of the Institute of Indian Interior Designers, (2012 -2014), Managing Committee member of the Indian Institute of Architects (2012-2015), Karnataka Chapter.